We appreciate and value the strong relationships that we build with our clients.
We look forward to collaborating with you on your next project!
Years of Experience
[Burnham Gardens] is a top notch landscape designer. They have years of experience in the field of landscape design, architecture and landscaping in general. He is a worker with high integrity on the job. As for his artistry, whether it is oil on canvas OR rocks, dirt and plants on the earth, you will be pleased with the work that Burnham Gardens will deliver.
I highly recommend them!
Laura Thomas
I want to thank you for your willingness to work me in quickly to resolve a troubling erosion problem on my property. With some heavy rain on the way, it was critical to get some stabilization in place, in the form of land- and hard-scaping, and you quickly came to my rescue.
Thanks!
Harley Brazent
Terry did a great job on my new Goshen stone walkway! Perfect!
Brandon Stewart
So pleased with the garden created by Burnham Gardens! They worked with me from the plant selection to final touches and follow up care! They were meticulous in the planning and landscaping to get the best garden in the spot I had. I now have a beautiful low maintenance perennial garden to enjoy while relaxing on my porch! Thank you guys! And, yes, the garden still looks great!
Thanks so much!
Laurie Noyes
Thanks for your beautiful work. The walls spruce up the garden and help make it sing.
Robert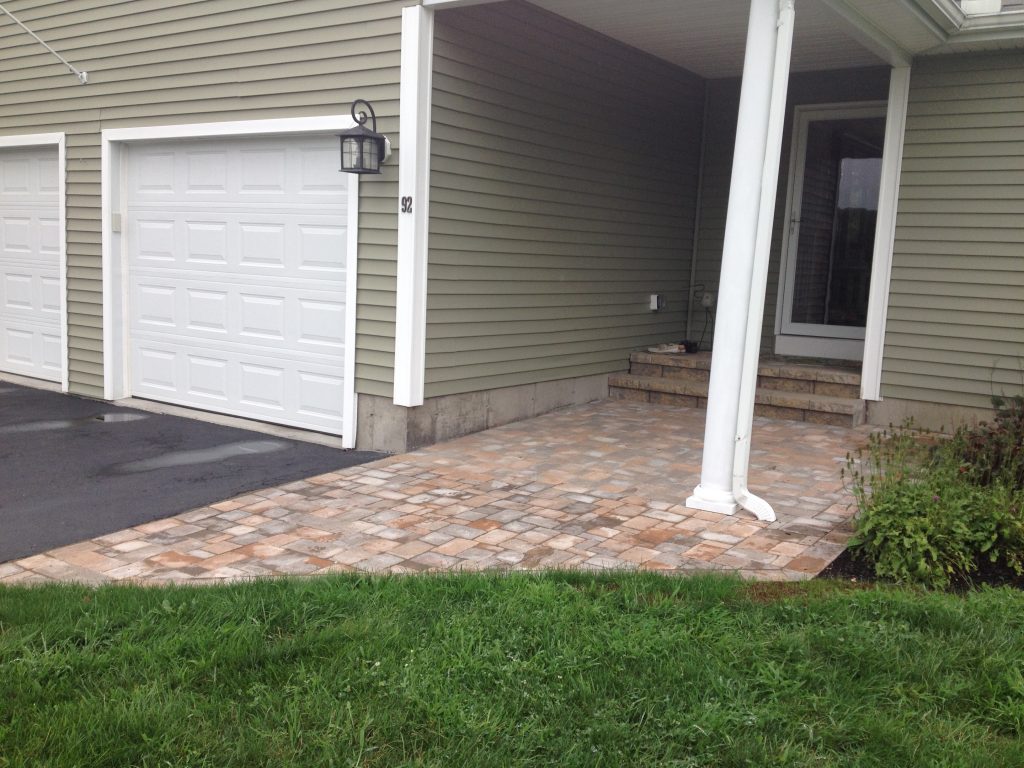 We have been very pleased with the collaboration on our design requirements and [Burnham Gardens] takes these and turn them into our vision. They are always on time, very respectful and they are very committed to a successful project. They have also done a great job with fall and spring cleanup in our gardens.
B&S
I recently invited [Burnham Gardens] to design a patio space in an area where a large old maple tree had been taken down near the house… the spot was a little uneven and the grass did not grow well there. The design they created was a perfect solution for the best use of that space and included a small retaining wall and a lovely patio with a fire pit area. It meets our needs perfectly and they really respected my request to stay within a modest budget…The work was completed very quickly and on budget….we couldn't be more pleased!!
Giselle, Keene, NH
We love the patio! People remark that it feels like it's always been there, and that's a tribute to what a good fit it is for the place. It is technically and artistically excellent!
Susan and Peter
We've used Burnham Gardens on two occasions: the first was to transplant a small tree and move some perennials, and the second, to add a large stone to the bottom of a spillway so that the water would fall directly into the pond. With both projects they were able to schedule a day that was convenient to me; they came on time; they completed the work expeditiously, they were fun to work with, and the quality of their work was exceptional. We plan to ask them back in the fall for another project—for all the above reason, and, because they offer an expertise in a wide range of garden needs from design to stone work to routine maintenance.
Matt Peake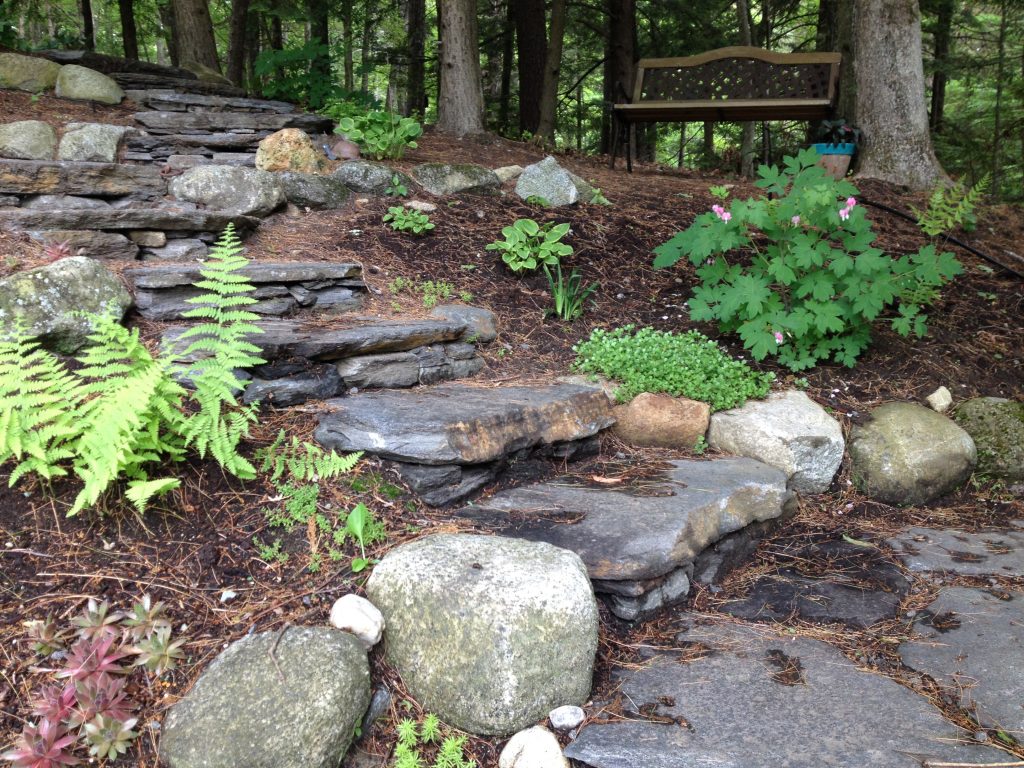 I have had several wonderful experiences with Morgan & Burnham Gardens.
They have repeatedly understood my vision and provided landscaping that is beautiful, functional and elegant.
They listen carefully, offer suggestions and work closely with you to achieve the final result that you desired. Their experience is evident as they adapt the plan to your current site and incorporate unexpected opportunities.
The team [Burnham Gardens] have skillfully negotiated the differing concepts between my husband and myself. We both are very pleased with our new landscaped shade garden, rock garden, front lawn and amazing slab steps descending our hillside. It is a pleasure to be in our gardens.
Plus, they stay on budget.
Pamela Dexter
[Burnham Gardens is a great company] great to work with: timely, professional, and talented. They are my go-to guys for work that is beyond my skills or strength! They bring plenty of their own ideas and experience and are willing to adapt to their client's whims. I highly recommend them. Susan Still
Vermont
Bellows Falls,  Springfield, Chester, Ludlow, Westminster, Andover, Grafton, Saxons River, Putney, Brattleboro, Guilford, Vernon, Townsend, Newfane, Weathersfield, Rockingham, Wilmington, Dover, Marlboro, Dummerston
New Hampshire
Sunapee, Newport, Claremont, Unity, Marlow, Gilsum, Charlestown, Walpole, Surry, Keene, Westmoreland, Chesterfield, Spofford, Stoddard, Alstead, Swanzey, Troy, Fitzwilliam, Richmond, Rindge, Jaffrey, Peterborough, Dublin, Marlborough, Winchester, Hinsdale, Harrisville